Sync From ShareBuilder CRM to Your Calendar
Send activity you create in ShareBuilder CRM to your External Calendar
Sometimes activity starts in ShareBuilder CRM, but you work from your External Calendar such as Outlook or Google Calendar. You can easily send the activity you create in ShareBuilder CRM to your calendar.
When creating an activity in ShareBuilder CRM and would like to send it to your external calendar, you can do so by saying 'yes' to send to external calendar when adding an activity.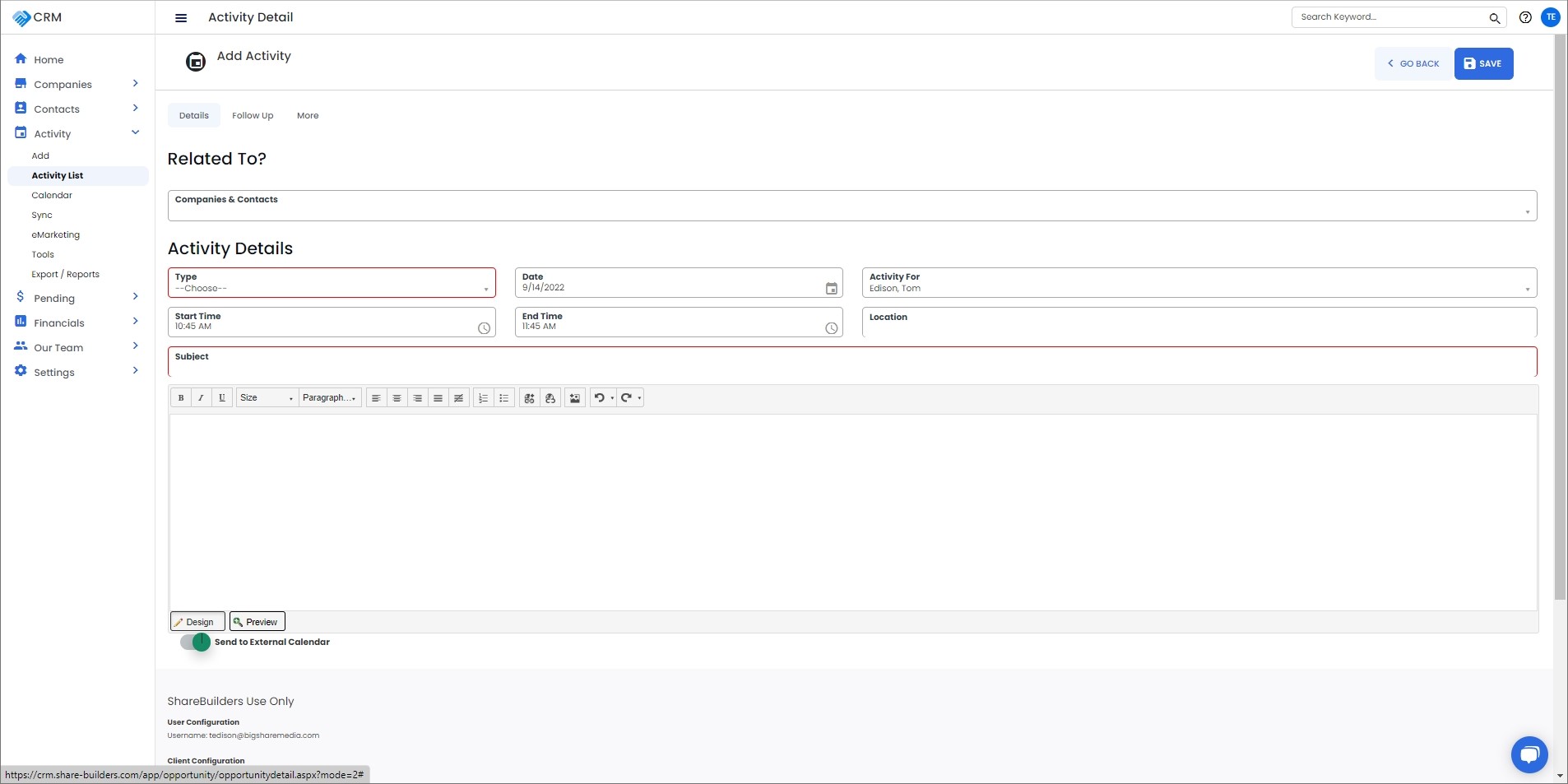 Ask your manager to default this to Yes for all of your activities created in ShareBuilder CRM.