SA Navigation
Sales Analysis provides the ability to see the majority of your data in one location. Here we will explain how to navigate through the tool to see the data you want.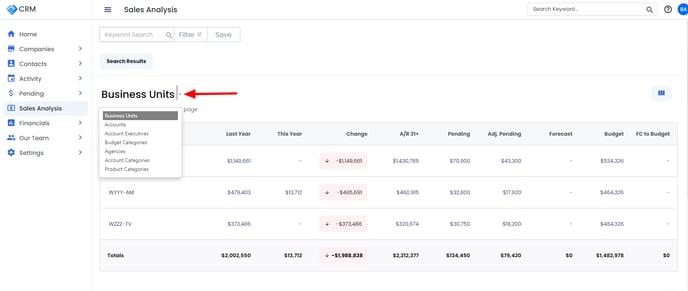 Use the small gray triangle, indicated by the red arrow in the screenshot above, to switch between different data sets.
The following data sets can all be viewed inside of Sales Analysis:
Business Unit
Accounts
Account Executives
Budget Categories
Agencies
Account Categories
Product Categories
All data sets will have columns that are unique to that data. Please see the following article for more information on columns and customization.