Sales Analysis offers multiple options that allow you to customize the way you view your data.
Search and Filter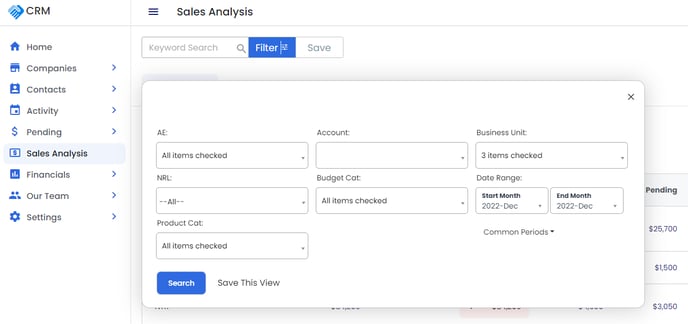 The Keyword Search and Filter will be available for any type of data that you are viewing. You can set the necessary parameters for your data into the filter and use the keyword search to target something more specific.
The Keyword Search will only search for items in the data set that is currently selected. For example, you can not search for an AE when you are viewing Accounts data.
Column Customization
There are multiple ways that you can manipulate the table to reorganize your data in the way that you like to see it.
Drag and Drop Columns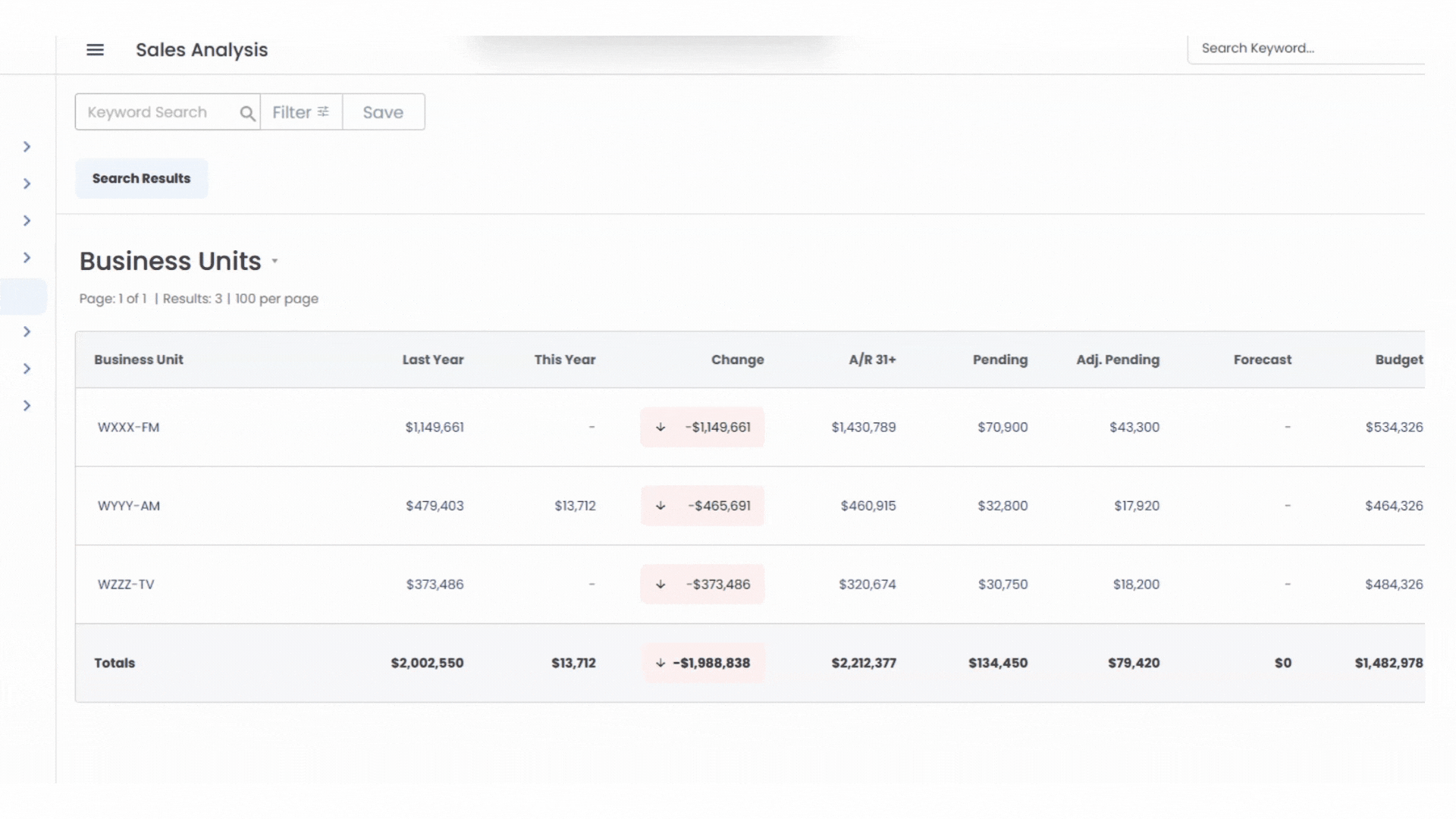 You can click on any column in the table and drag it into any order you desire.
Sort Columns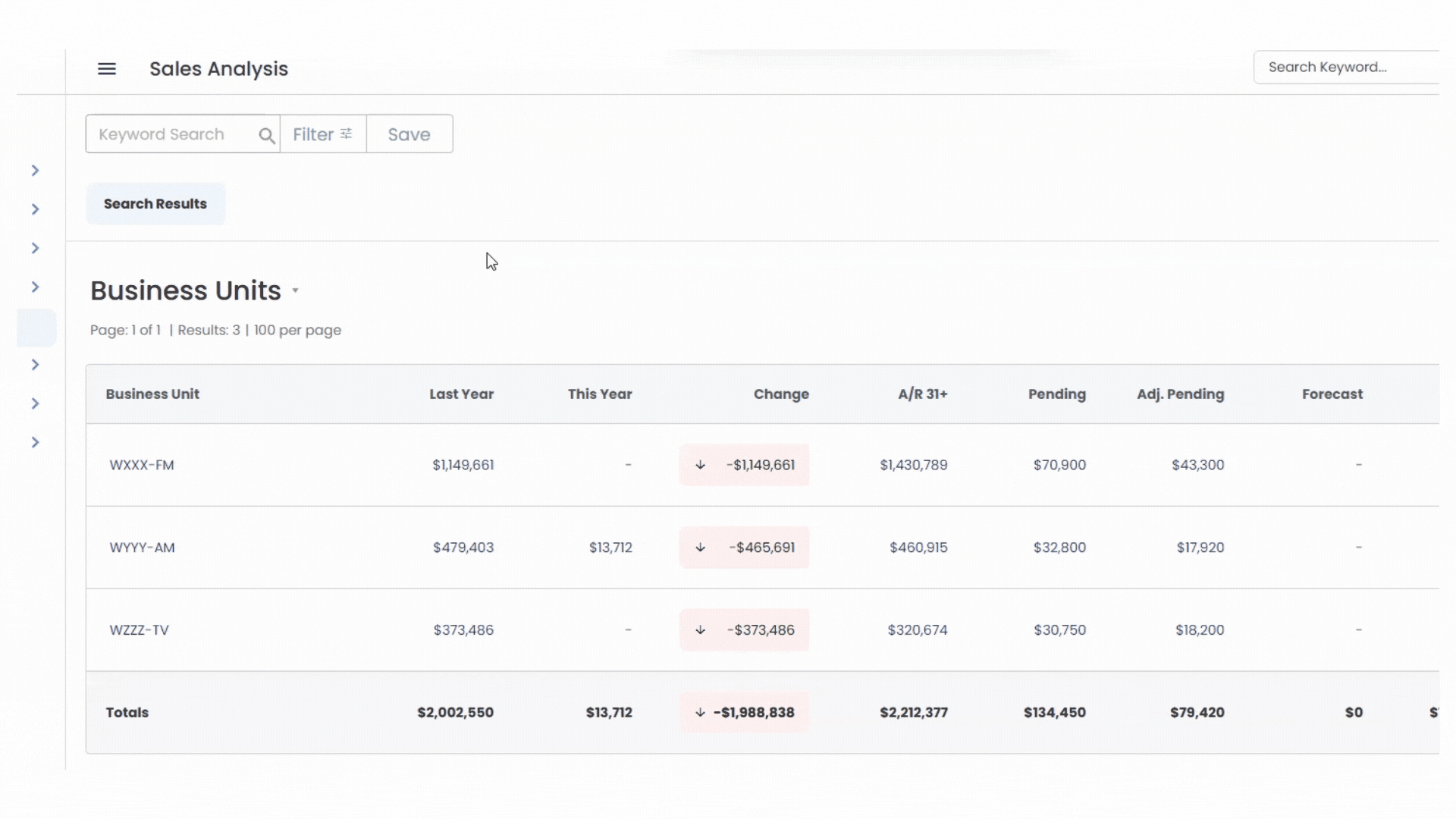 You can sort each column by clicking on the title.