Rate Cards
ShareBuilder Pricing will allow you to toggle through all available rate cards your station has.
You can click and toggle through all accessible rate cards in the highlighted area seen below. This particular station has 2 different rate cards to choose from. The date in which rates were created for the quarter you are viewing will also be documented.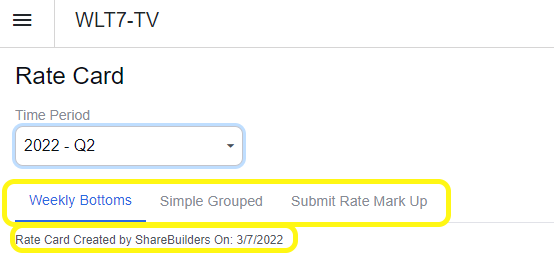 If you do not see all of your desired rate cards or you want to see more types of rate cards, please reach out to your station's Consultant or Analyst!