Print the Account List How can I print my account list , the master list , account list by product category, or account list by account category
The best way to Print an Account list is by using the Account List Report
This can be found by:
Go to the Account List Page . To get there: On the left Navigation Bar, go to COMPANIES, then open the drop down and go to ACCOUNTS

In the top right above the list, you will see the printer icon. This will print the list from there.

You can also go to COMPANIES, the open the drop down and go to EXPORT/REPORTS. You can choose some criteria there to include or sort the list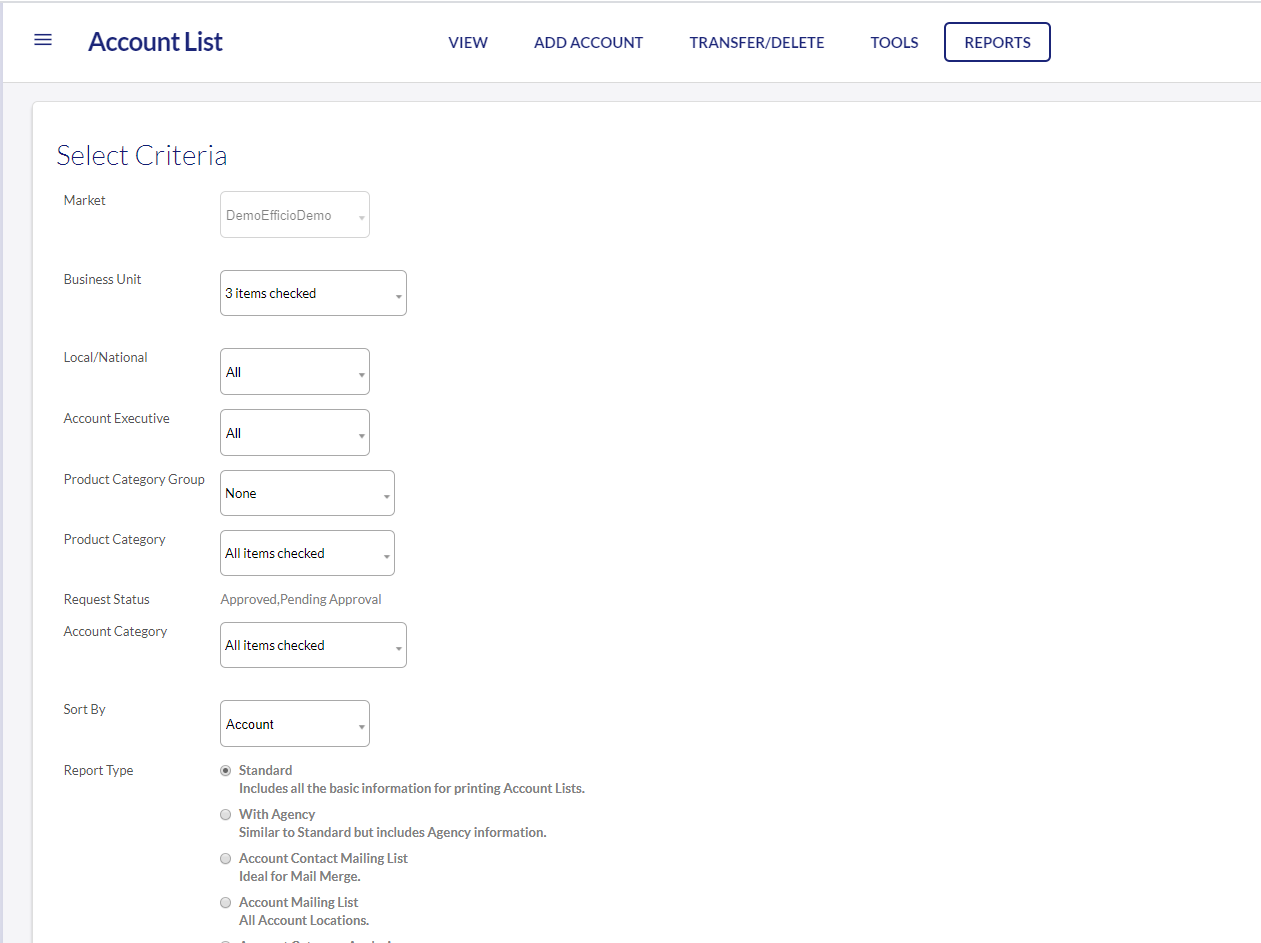 When setting up this report, make sure to use the AE dropdown to choose yourself, if you only need your own account list. It defaults to ALL , which will print the Master List.
Use the available dropdowns to further filter your data by
Account Category

Product Category

Business Unit

Local/National/Regional
Choose a Report Type based on what data you need. Standard is the most commonly used format, however many options are available,
Did this answer your question?