Dollars entered into Pending are shown as Unadjusted. Dollars become Adjusted once you enter a confidence level and/or stage.
Unadjusted Pending
Unadjusted Pending is the total Pending amount without the confidence level applied. It is displayed on the Pending List page seen below:

Adjusted Pending
Adjusted Pending takes your percent confidence/probability factor into consideration. You can find more information on percent confidence and stages in this article: Adding Pending
Percent confidence will give you a more accurate understanding of how much you really need in your Pending funnel to meet and exceed your budget goals.
You will see this number on the home page under your Financials.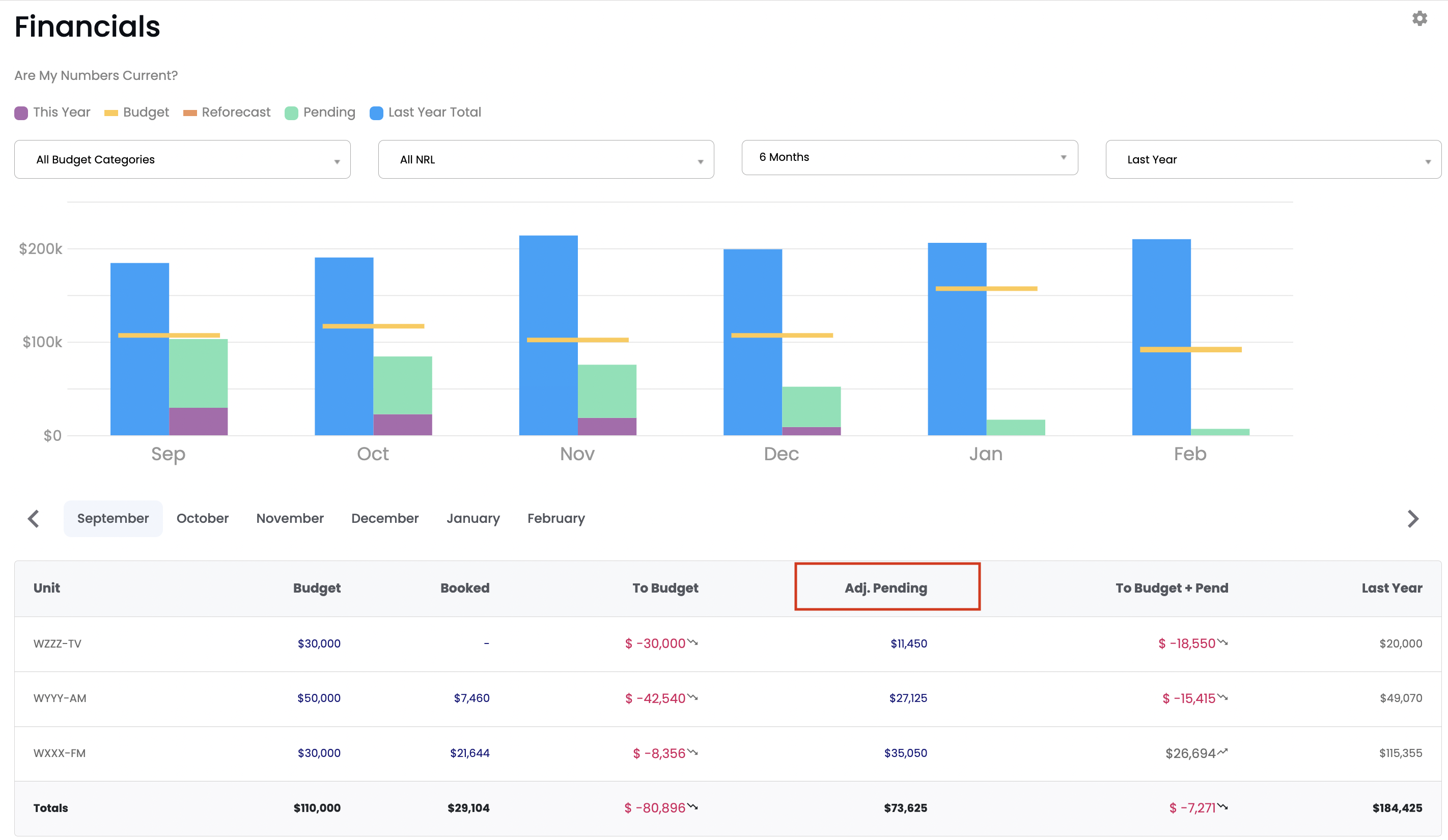 Reports
The 3 Month Pending Report defaults to Adjusted Pending dollars but you can change that to unadjusted from the drop-down if you like.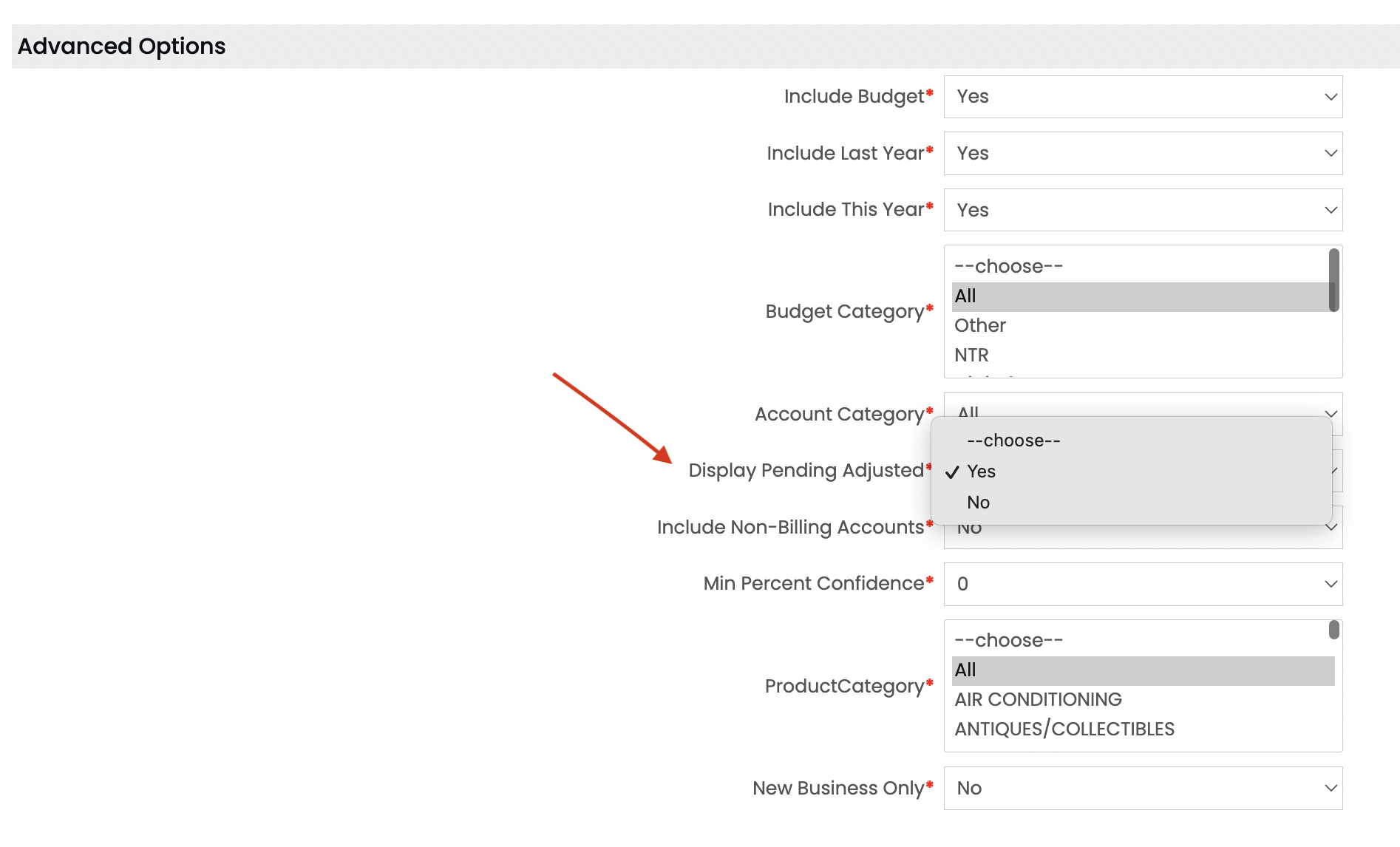 The 1 Month Pending Report displays both numbers side by side.

Managers can pull reports to evaluate each AE and/or business unit to identify areas where growth is needed.