Use this tool to help set your future budgets.
To access the Account Goal report, go to FINANCIALS>TOOLS>BY ACCOUNT>ACCOUNT GOAL.
Choose the YEAR you want to forecast, and the number of historical years from which you want to see billing. You can choose other filters by clicking on the ADD FILTER in the top left. Hit SEARCH.
Each AE will only see their accounts. Managers will see all accounts listed.
You will now see, account by account, what it has billed for the historical years and if there is any future pending. You can then fill in the blanks based on what you expect in the future.
Hint: Use the Copy Thru feature, then you can x out months that may not be projected, and/or adjust months higher or lower.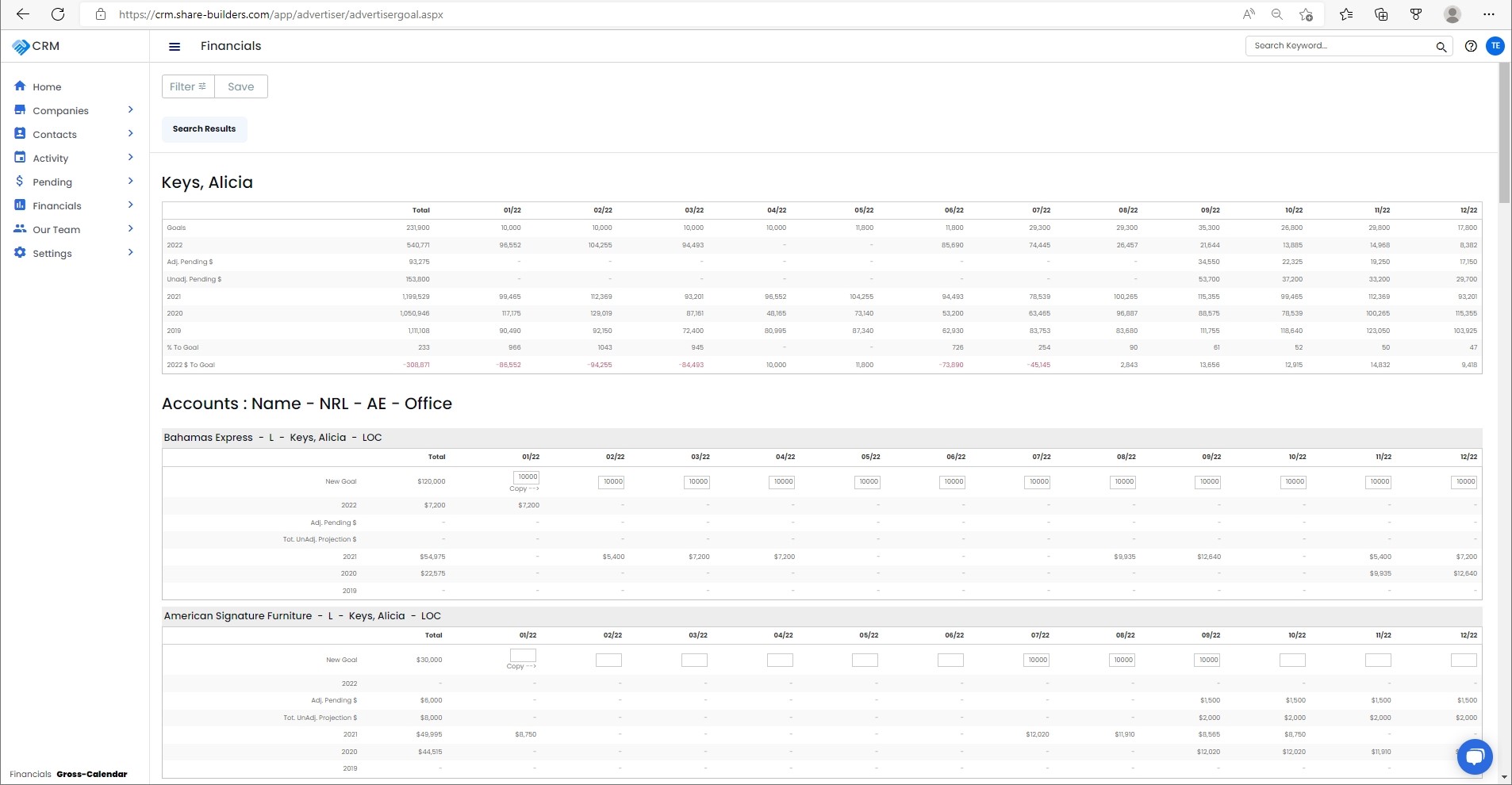 Once you start building your future projections, you will see it add up in the grid at the top of the page, giving you an overall target, month by month. This can be used for projections for setting future budgets, taking into consideration last year's final with those accounts, market conditions, and confidence.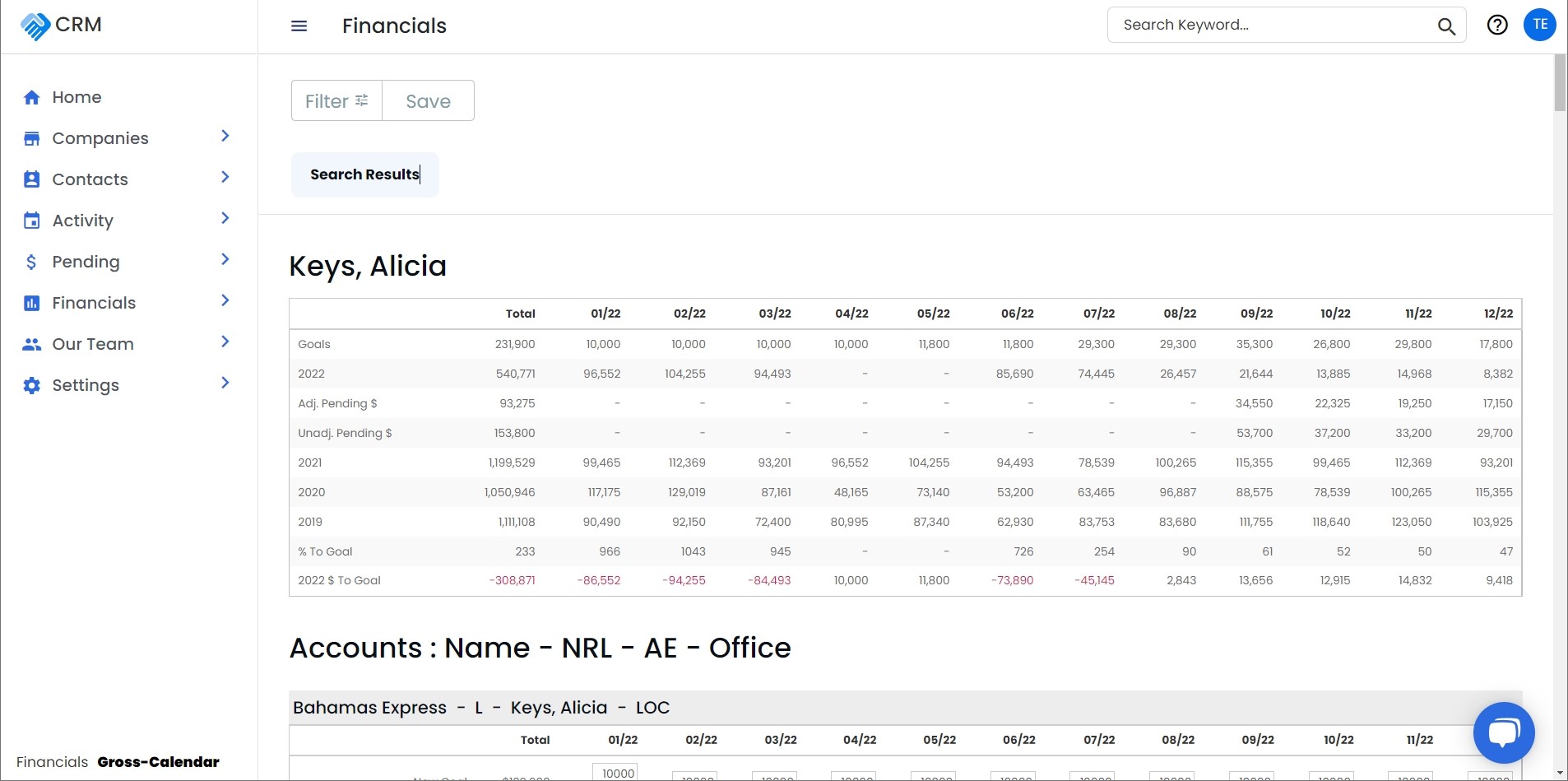 The same tool is also available broken down by budget category. It is found in the FINANCIAL>TOOLS section also.


TIP: You can add the filter to sort the accounts by Account Category (Keys/Targets/ etc.) and work on a category at a time. This makes it easier to focus on like-accounts and breaks down an important task into more manageable pieces.