Change Account Category
Change Account Category Move an account from one category to another.
From the Account List page, , which you can get to by going to COMPANIES on the left navagation bar, then to ACCOUNTS. Once there, you can select the blue caret or arrow to the left of the account name. This will open up the account to make quick changes from the account list.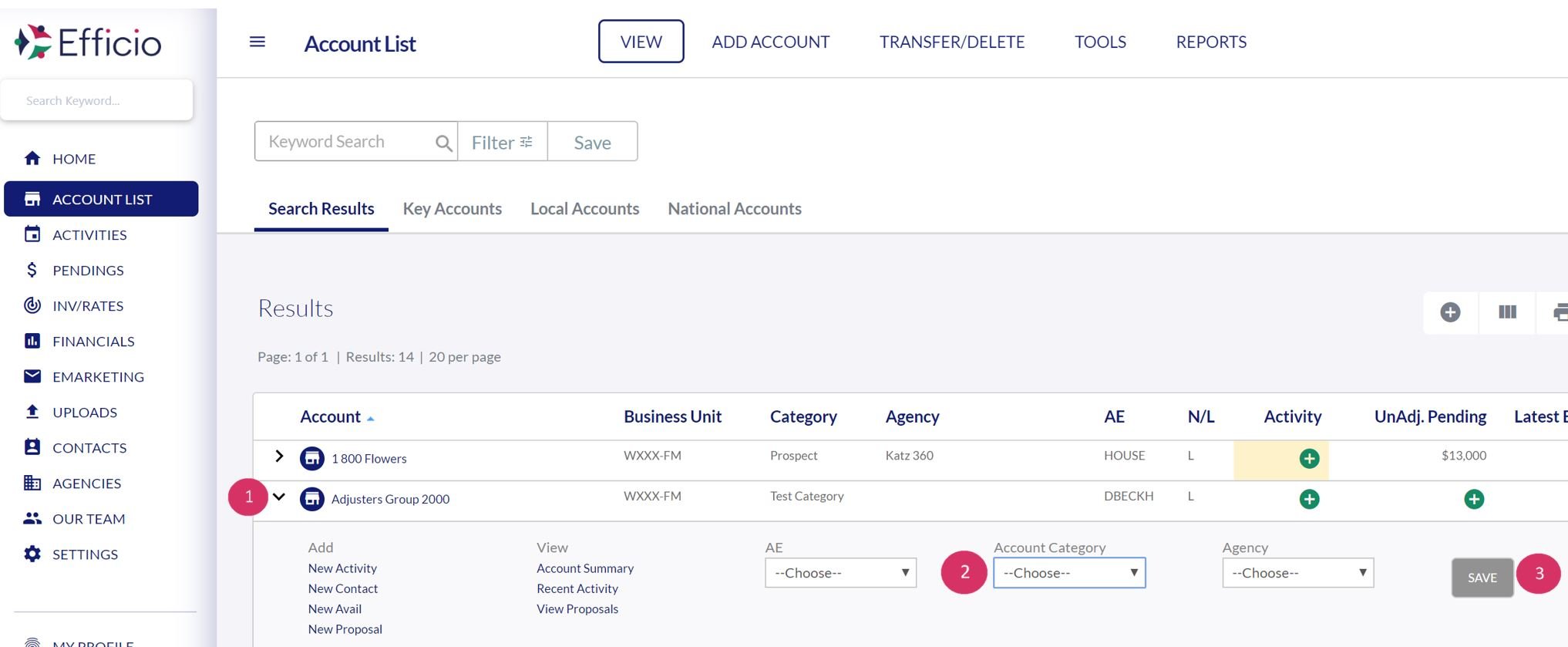 Choose a new account category from the Account Category drop-down list. Only categories appropriate for the billing of the account within the specified date range will be included as choices.
Did this answer your question?