How to Sign off on AE Account Requests
If you have accounts requested to approve, it will show in your NEXT STEPS in the upper right of your home page. Click on those.
Criteria Options
If desired, open the filter to make selections by AE or by type. The two types are ONLY Those Ready for Me to Approve or ALL Account Requests.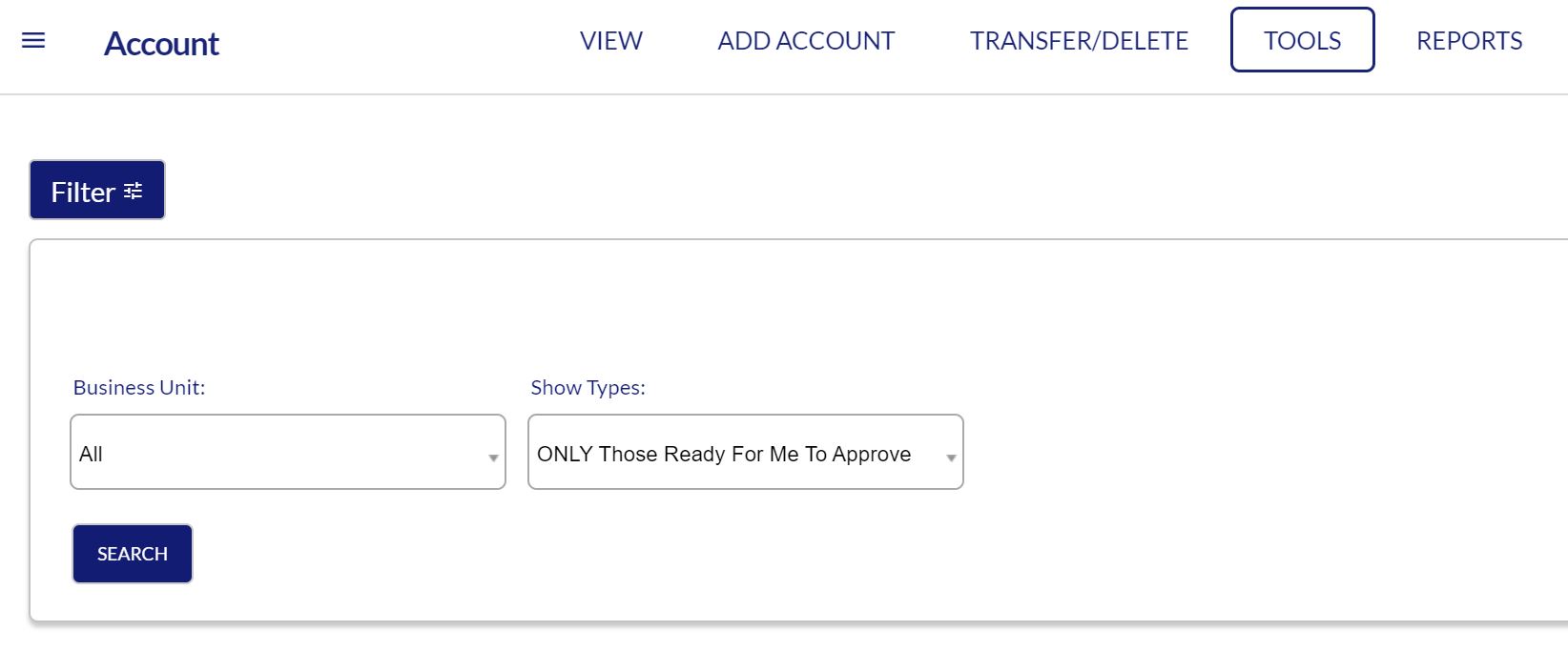 Account Requests Waiting for Approval
Account

In this column you may edit the name of the account in the text box. Below the account name you will see a link to View Account, this will open the Account Summary in a popup for more detail.
AE
Click on the name of the AE or manager to send an email.
Added
This is the date and time the AE added the account. This is useful to see who added an account first.
Status
Requested is a new account in the system. Challenged is an AE requesting an account on someone else list.
Account Category
The current account category of the account being requested.
AE Entered
If the AE has not input the contact's name, email, or location, you may click on the "N" to send a pre-filled email to the AE.
Approval Actions
No Response
Do nothing with this request at this time. This account request will be here next time you come to this page.
Approve
Select this button to approve the request.

Cancel
If you choose to cancel the account - Select the Cancel button and click "Email the req AE" to send a pre-filled email.
Transfer
If you choose to transfer the account - Select the Transfer button and then select the name of the AE to whom you want to transfer the account.
Saving Your Selections
Click the Save button at the bottom of the page to activate your responses.
Mass Sign-Off
You can sign off for all accounts on one page of requests at a time: Select the status of the pending requested accounts (Pending Approval or In Challenge) Click the Mass Sign Off by Request Status (This Page Only) button in the Mass Sign Off section of the page Please note: You can only use Mass Sign Off one (1) page at a time. *Important: Once you have signed off on an account, an automatic email is generated to the requesting AE to notify them of your response.