Add Future Months to an Existing Pending
How to extend an existing pending further into the future or change pending dates.
On the Pending List page (Pending → Pending List), scroll to the pending in question.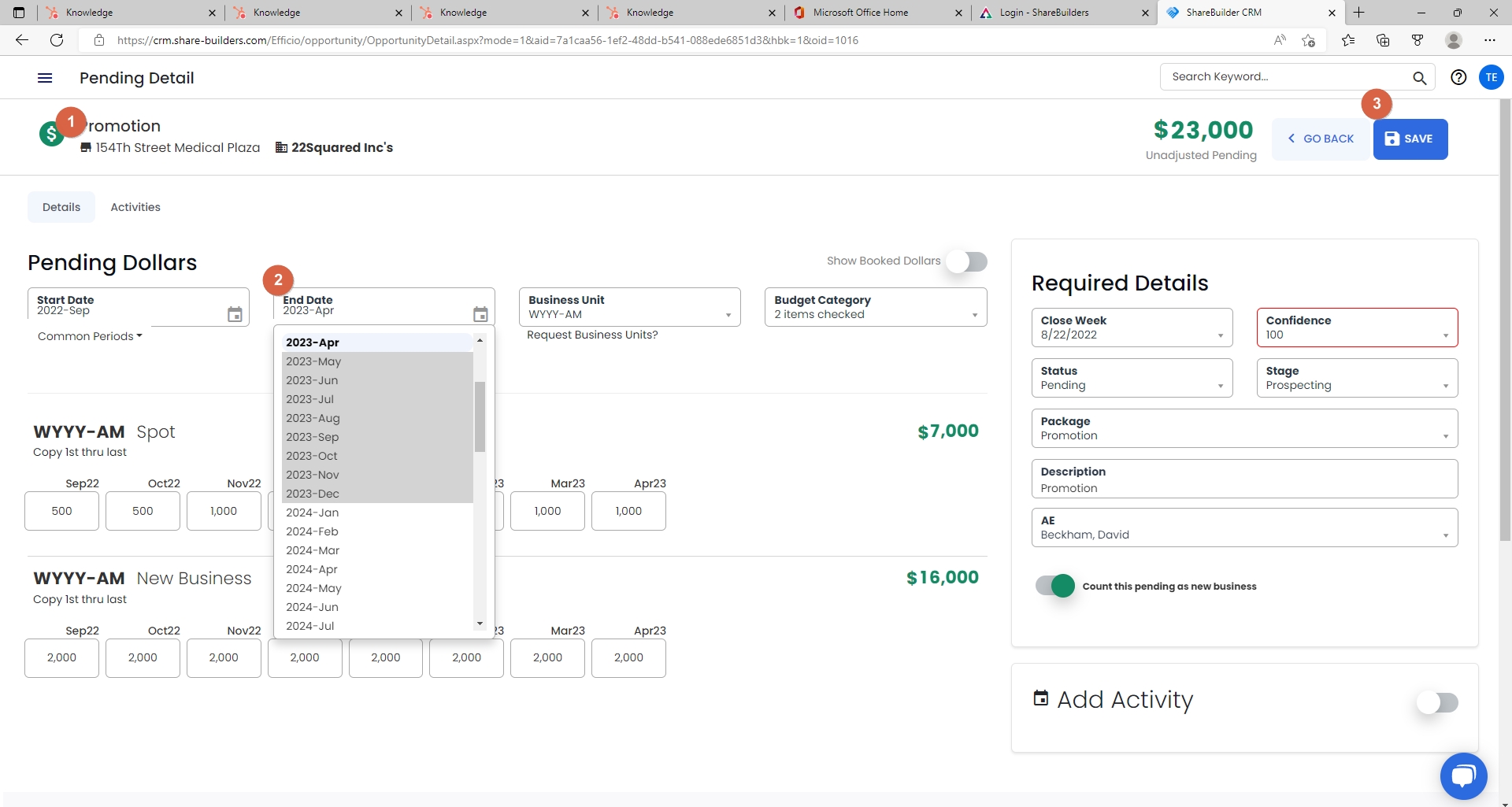 Click on the Pending. This will take you to an Add/Edit window.

Here you can use the Month Drop down to add the future months.

Once months are added, you can scroll down and add the dollars to the months.

Be sure to Save your changes!