Add an Account
Add an Account Instructions to add a new account, or challenge an existing account
Listed below are the steps to add an account to your account list in ShareBuilder CRM
Navigate to the Account List Page
Here you can add an account by : clicking on
1. Add Account on left navigation bar under BUSINESSES
2. clicking on the '+' next to an account that is in the system but not protected on someone's list.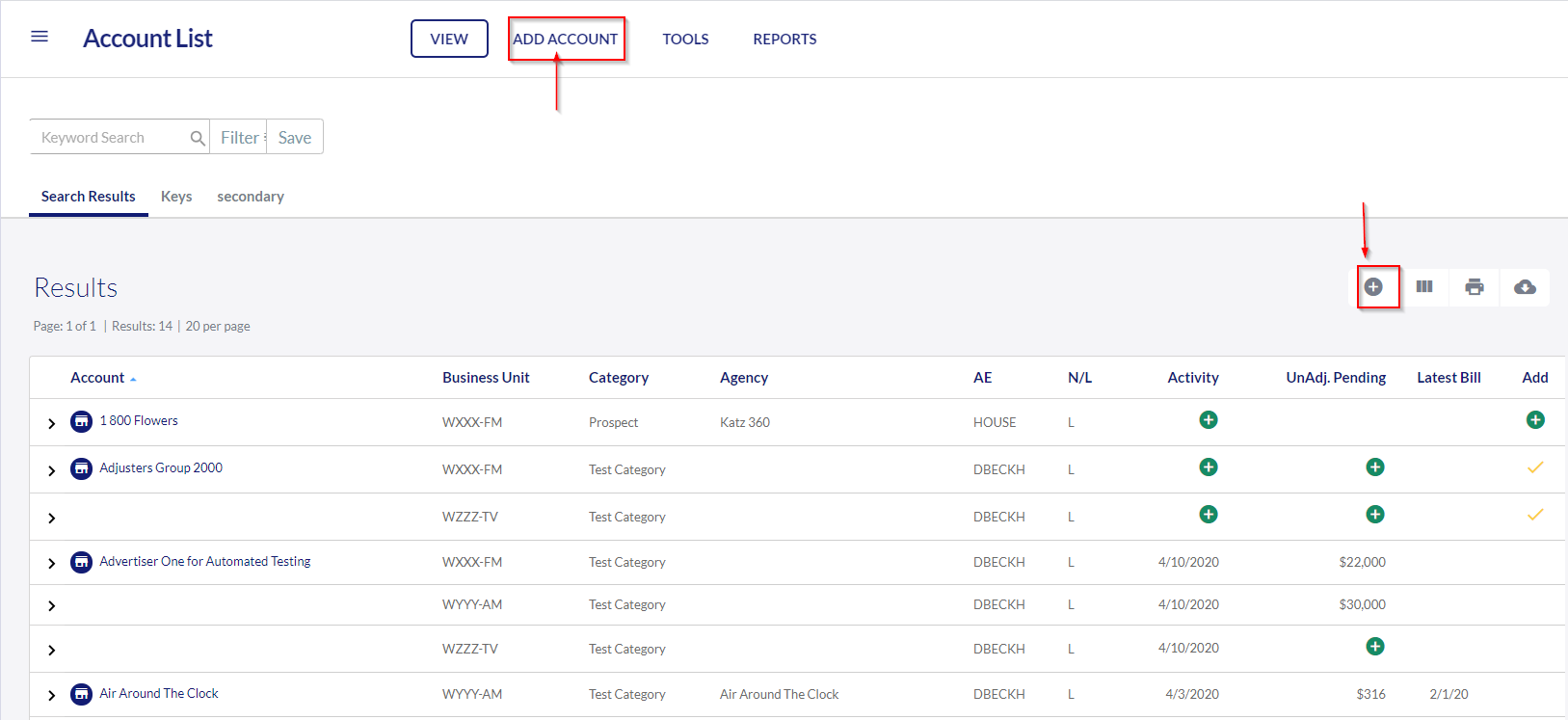 Once you click on Add , you can use a keyword to search for the account name. This is to make sure that the account does not already exist in ShareBuilder CRM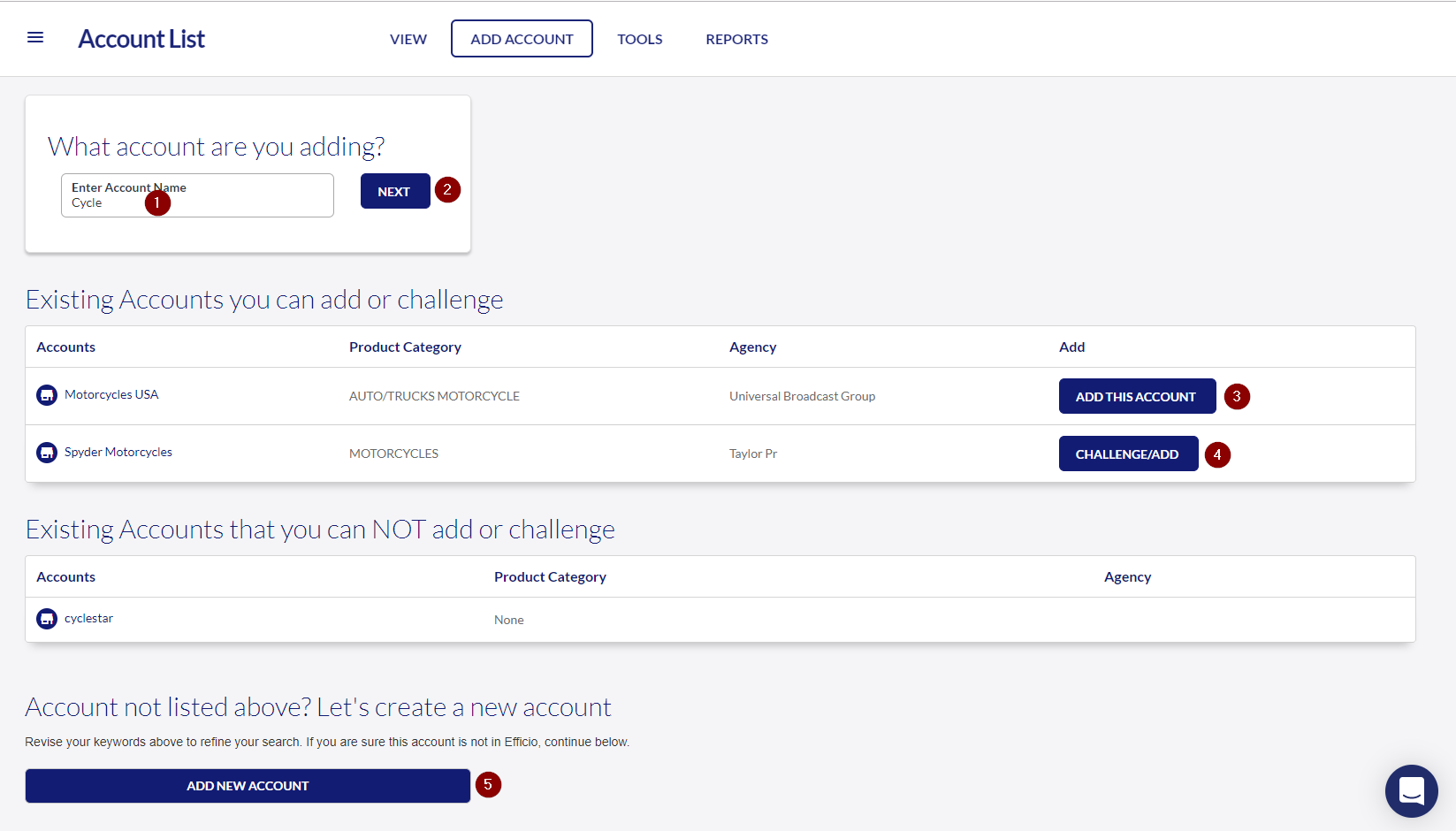 3.If there are multiple business units in your company and If the Account exists on one Business Unit but IS available on another in your company, it will be listed here and you can click on ADD THIS ACCOUNT
4. If the account exist in ShareBuilder CRM, belongs to another AE BUT is in an account category that can be challenged (allow you to request your manager to approve the account) , You can click on CHALLENGE/ADD
5. If the account you are trying to add is not listed anywhere in the search results, proceed to click on ADD NEW ACCOUNT.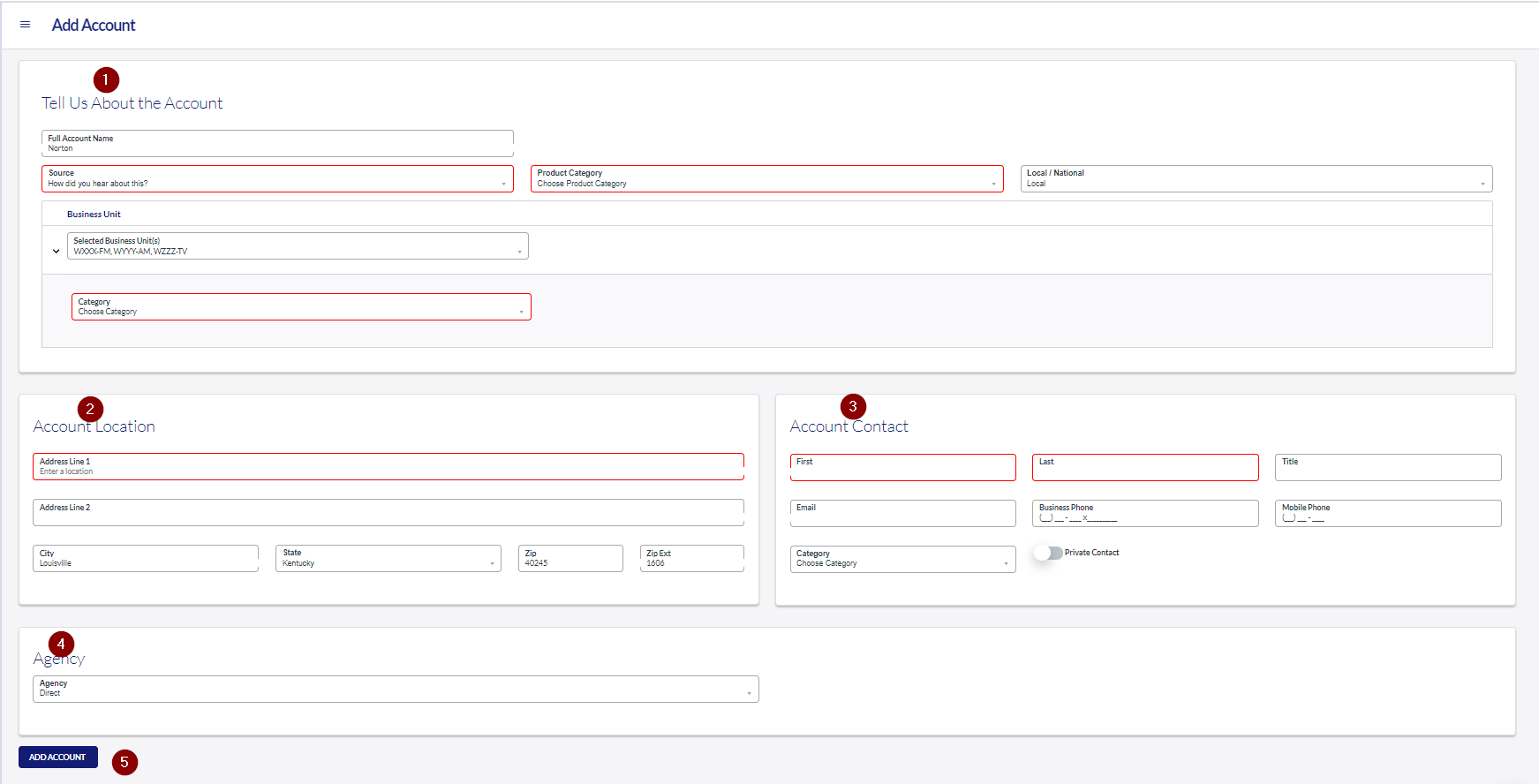 6. Make sure the account name is listed exactly how you want it to appear on your list
7. Any fields with a red outline are REQUIRED and the request cannot go through unless this information is provided. Once all the information is added , click on ADD ACCOUNT at the bottom of the page
SOME POINTS TO NOTE:
You can use the Business Unit check boxes to choose all or some of your Business Units

If any of the required fields are missed, once you click on add account, the page will bring you back to the top of the add account page. You MAY need to scroll to identify the required field that was missed.

If you need to assign an Agency to the account, you CAN use the agency dropdown, to choose the agency before clicking on ADD Account.
Did this answer your question?