Everything you can see on your computer, can be viewed on a mobile device.
Mobile Data Grids
Data grids like the one on the account list are too wide to see everything from your mobile device. To make these grids useful, we added scrolling support. The short video below shows that if your place your finger in the data grid and move it around, you can see all the data available.
Note: if you're using an iOS device, sometimes you can get stuck in the grid. Try using the area to the far left or right of the grid. This will allow you to scroll outside of the grid.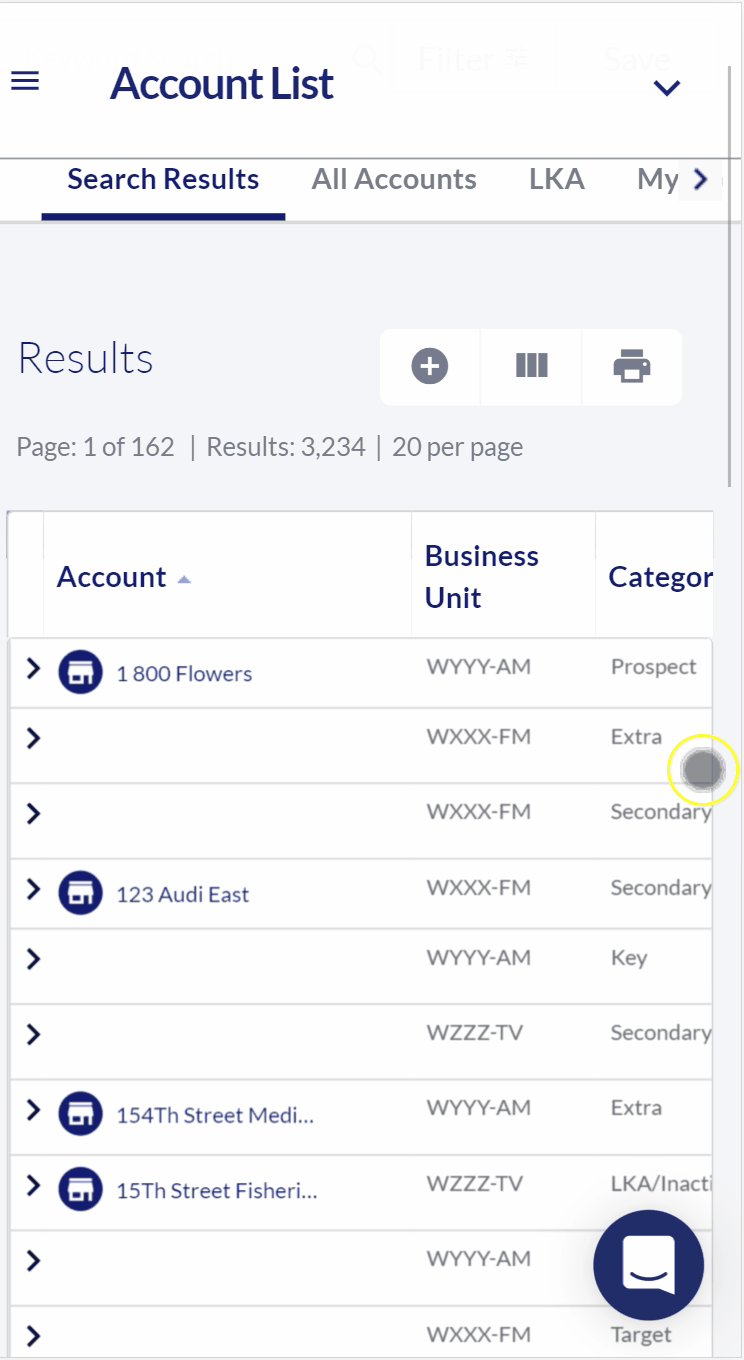 Get ShareBuilder CRM Mobile on your phone for free
Did this answer your question?