Change Password Use this page to change your ShareBuilder CRM log-in password.
To change your password, from your ShareBuilder CRM homepage, click on the icon at the top right of your ShareBuilder CRM, with your profile initials or other icon.
. From there, UPDATE PASSWORD is one of the topics in the drop down. Once your profile is up, there is a tab above your information that is CHANGE PASSWORD.
Parameters include: Your password must be at least 6 characters long and contain a combination of letters and numbers. In addition, your password cannot include your first name followed by a year or use a common pattern such as "test123" that is not considered to be secure. Passwords are case sensitive.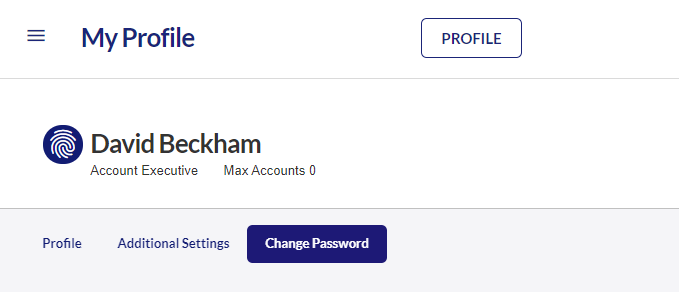 Did this answer your question?